Dear Newsletter readers,
Hello, this is Mitsue writing. How are you doing?
Rainy season has started last week in Osaka and will continue for about a month. This season is called 'Tsuyu' in Japanese, literally means 'Ume' (plum blossom) rain. It is said plum fruits are picked in this season for Umeboshi, plum wine and etc.
'Ajisai'(hydrangea) blooms in this season and it is one of my favorite flowers. However, I have a sad old memory of 'Ajisai'(hydrangea). My friend suffered from uterine cancer, and entered a hospital. As soon as I heard about her disease, I visited the hospital to see her and cherish her up with 'Ajisai'(hydrangea). Because it was her favorite flower. We chatted for a while and I thought she would recover soon. She looked so good chatting, laughing and walking, and she saw me off at the hospital entrance with smiling. That was the last time I saw her, she passed away a month later. She just became 30 years old and had a fiance. I cried and cried with her mother. Good memories of traveling, driving and climbing mountains are still in my mind, but a little sad feeling reminds me off when I see 'Ajisai'(hydrangea).
Kimonotte original Summer Han-eri with Ajisai design
we have more other color variations
Yukata with Ajisai design

Summer kimono with Ajisai
Well, there is a place where does not have rainy season in Japan. Do you know?
It's Hokkaido!! I visited Hokkaido 2 weeks ago with a friend, and it was a busy trip of 3 days. We stayed at Hoshino Resort Tower in Tomamu and enjoyed comfortable atmosphere in a mountain.
Then we moved to Furano, Asahikawa and Toya-ko lake. I enjoyed a lot at Asahiyama Zoo, and my favorite animals are penguins and white bears. When I saw penguins from underwater tunnel, they were like flying in the sky. I was surprised to see the penguins swim soooo fast. As for white bears, I could see them in the same eye-level and I could feel their powerful strides! The foods in Hokkaido such as fish, potatoes, vegetables and noodle are so nice. Kaisen-don (raw fish on rice bawl) and asparagus are my favorite. I recommend to visit Hokkaido in summer, because many flowers such as lavender bloom from June and foods are so delicious! I hope you have nice plans for summer. Thank you for reading. Have a nice day!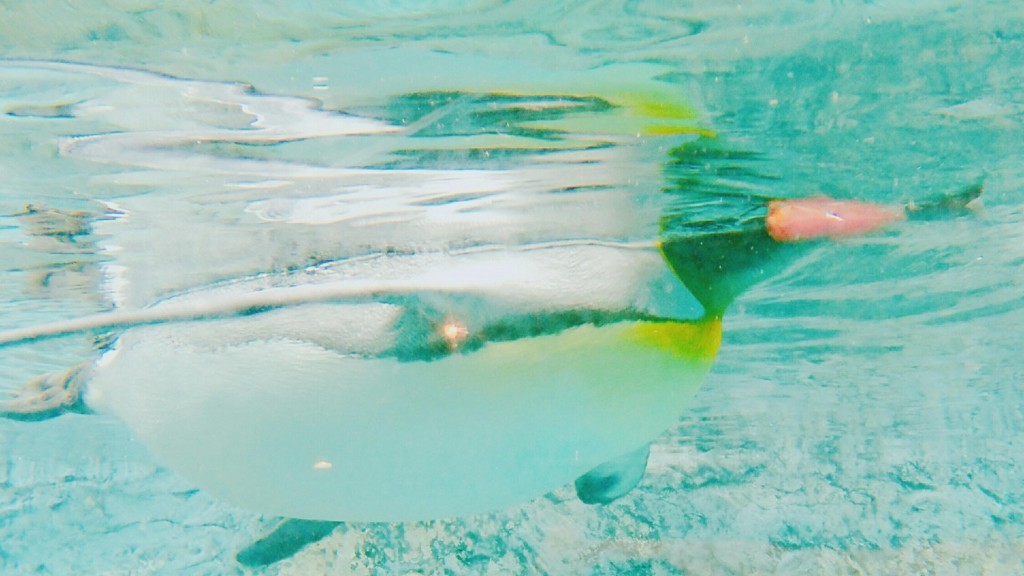 Kimono with penguin design.

Fukuro obi with white bear design