Dear Ichiroya newsletter readers,
Hi! This is Nagisa from Ichiroya. How was your summer vacation? I went to Tokyo again. It was my second visit this year. There are always full of interesting spots in Tokyo, so I never get tired of there no matter how many times I go. This time, I enjoyed some art works using 'Lights'. So today, I'd like to introduce you what I saw in Tokyo.
My first destination was here, 'Hotel Gajoen Tokyo'. It's called the Dragon Palace of Showa era(1926- 1989) because of its gorgeousness. It's also famous for 'Hyakudan Kaidan' which has 99 steps and 7 rooms. These 7 rooms are decorated so luxuriously with paintings, Raden (design in mother-of-pearl inlay) and relives on their walls, ceilings, pillars and so on. Also, unique exhibitions are often held at the 'Hyakudan Kaidan', and the 'Wanoakari' (Japanese illuminations) exhibition is held this summer. 35 kinds of lights refer to Japanese festivals, arts and traditional cultures are exhibited with retro atmosphere.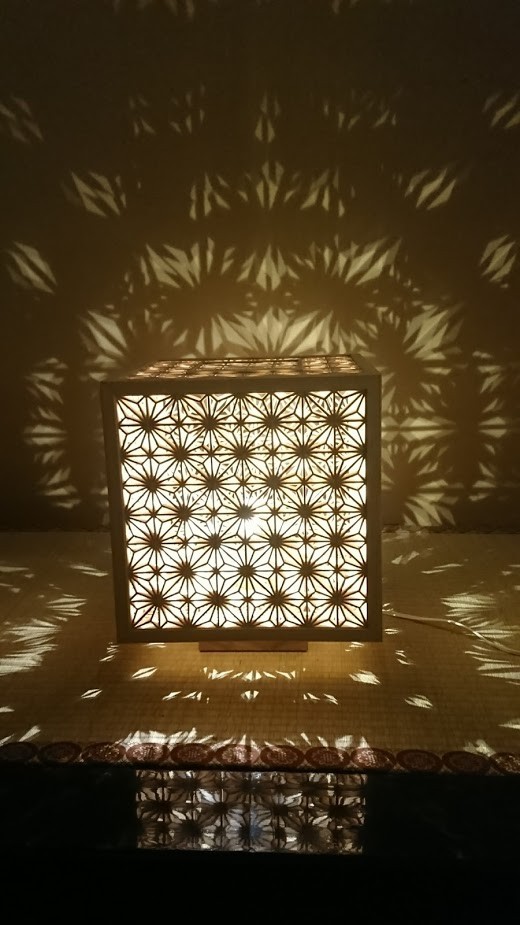 By the way, did you notice that this place was the stage of a famous movie? Yes, 'Spirited Away' produced by Studio Ghibli is set in there!
Here is one more photo which is concerned with my favorite movie. Look! What an incredible view this is! It's the Rapunzel Experience powered by Teamlab. Have you ever watched the movie 'Tangled'? I like the movie the best of all Disney Princess Movies. Especially, I love the scene that lots of lanterns fly away in the dark sky. That romantic scene was reproduced fantastically. I spent really good time like a dream only one minute! Yes, Only one minute! This installation is very popular, so it is limited to one minute for each person. I got in the line twice!
Here are some fancy items like a fairy tale...!
<< Obi >>
<< Kimono >>
I was originally going to visit 'Nikko Toshogu' to see the amazing sculptures. However, I had no choice but to changed the schedule because of record-breaking bad weather. tohoho...
I've been always wanting to meet Shuzo Matsuoka who is former professional tennis player who is called 'solar deity' because of his super positive behavior. If he were going to Nikko Toshogu, it would be sunny. I want him to share his special power with me too! I hope I could go to Nikko in the sunny sky someday...