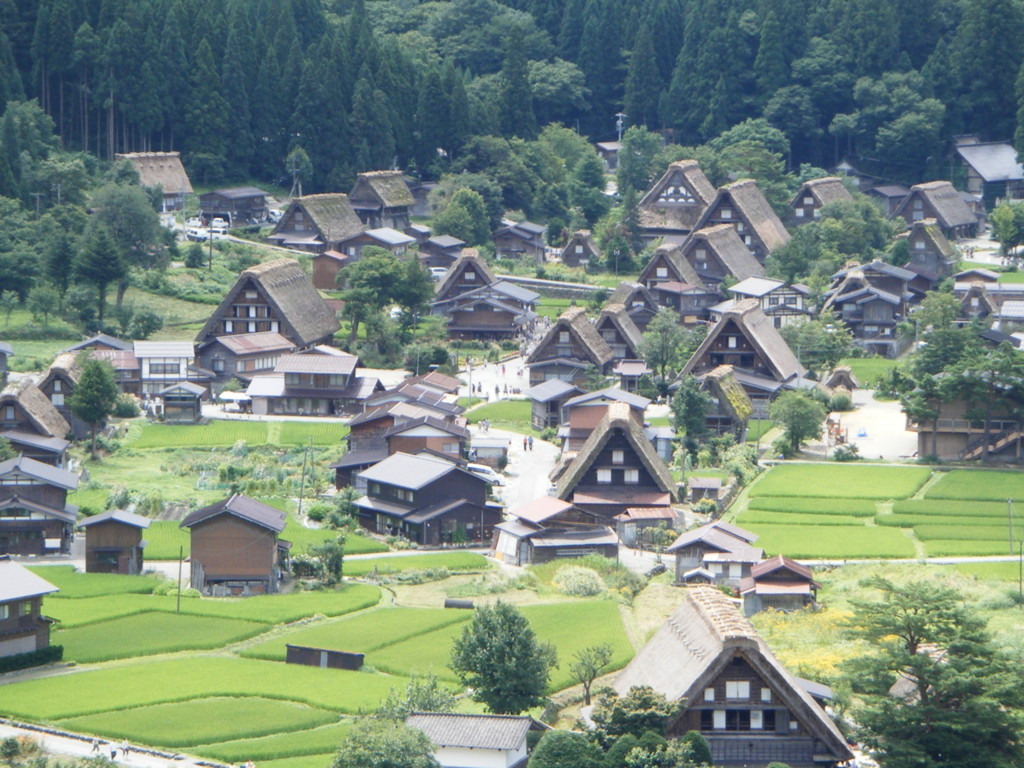 Hello! This is Mituse writing.
We are finally back from the long summer holidays.
In Japan, this holidays are called Obon holidays. Obon is a Japanese religious custom to pray for ancestors usually held from the 13th to 16th of August.Spirits of ancestors come back and stay with families during the days, and they go again. So, many people go back to their hometown to visit family's graves during Obon holidays. Some people light a torch or lantern to invite the spirits, and decorate the Buddhist altar with horse made of cucumber and and ox made of eggplant.
We wish the ancestor spirits to come back fast riding a horse and go again slowly riding on an ox. We eat and drink with relatives and talk how we are doing well. Then, people light the lantern again for the spirit to not get lost on the way back. It may be similar to Halloween in the U.S, or Day of Dead in Mexico, right?
As for me, I stayed at home and did my favorite things like reading, watching movies, dancing (aerobics, zumba!) and practicing musical instrument. Because my father is from Niigata prefecture and my mother is from Ishikawa prefecture, so family graves are so far to go on this HOT season!

My son is a graduate school student of pharmacy. He came back Osaka from Chiba prefecture by bicycle!! It took 4 days staying at Internet cafe in several cities at night. I was sooooo worried about him if he carried by ambulance by heatstroke. However, I had nothing to do but just wait and wait....Fortunately, he reached our home without any troubles. Thanks God! It will be one of big memories of my family.
Well, several years ago I visited Shirakawa-go looking for cool air on this season.
The Historic Villages of Shirakawa-go is one of Japan's UNESCO World Heritage Sites. It is located in Gifu Prefectures of central Japan. Shirakawa-go means White River Old-District.
The villages are well known for their houses, constructed in the architectural style of Gassho-zukuri, which are designed to easily shed snow from the roofs in winter.
'Gassho' means prayer-hands resembling two hands joined in prayer. Gassho-zukuri is characterized by a steeply slanting thatched roof and pillars, which is exceptionally strong to the weight of the region's heavy snowfalls in winter. People still live in the houses, but some are opened for tourist.
The photo is one of a Gassho-zukuri house. When we step into the house, a hearth caught our eyes. Families gather around the hearth getting warm, cooking, eating, talking, and doing own jobs. The fire cannot die out all year. The old telephone is still used now. The mezzanine floor is for employees and the second and third floors are mainly for sericultural industry. The forth floor is for storage room. We can see earthquake-resistant tree called 'Komajiri' which is the key for the strong house. The pillars are assembled like "upside down spinning top" shape and thatched roof is just placed on them. Even if strong wind blows, the shake of roof does not reflect to the house. The smoke from the hearth keeps away bugs in the thatched roof. They have to replace the thatched roof every 15-20 years. It costs huge mount of money.
I would like to visit there in winter to see the lit up scenery on snowy night.
Let me introduce our items with Japanese house and scenery design. We wish you feel the beauty of Japanese scenery surrounded by mountains and streams.
Fukuro obi (Gassho-zukuri)

Fukuro obi (scenery)

Nagoya obi (old Japanese house
www.ichiroya.com

Maru obi (old Japanese house )
www.ichiroya.com
Houmongi
www.ichiroya.com
Komon