Hello!  This is Nanae writing again.  Well, um it's the holiday season.
Santa's been checking his list to see who's been naughty or nice and I'm kinda feeling guilty, so I wrote my last newsletter.
It's freezing cold and was snowing two weeks ago in our city.  My beloved dog cherishes a mini fan heater at my house.  She finally started licking it.  She is sleeping under the kotatsu (table w/ electric heater) right now.  The photo above is taken at Ruri Koin and Fushimi Inari shrine in Kyoto two weeks ago as well.  Ruri Koin is open for public only certain periods in spring and autumn. They still had beautiful red leaves there!
Actually I would like to introduce 'Otsuka Museum of Art' today.
The Otsuka Museum of Art is a "Ceramic board masterpiece art museum" with the largest exhibition space in Japan, built in Naruto City, Tokushima Prefecture. Inside, there are more than 1,000 replicas of priceless masterpieces of Western art, and collection from more than 190 art museums in 25 countries worldwide. These masterpieces are reproduced to their original size.  The ceramic reproductions can maintain their color and shape for over 2,000 years!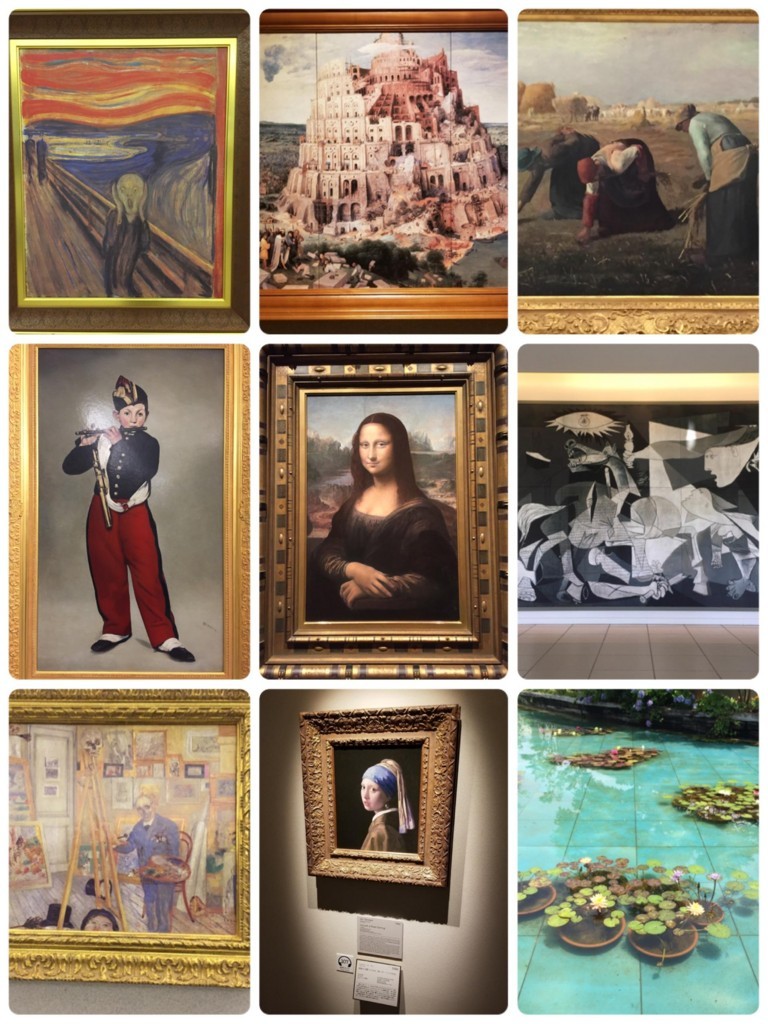 The good point is we can view Picasso's Guernica, Scrovegni Chapel and Leonardo da Vinci's Last Supper (before and after restoration), which can no longer be moved,
And also we can take pictures and even touch them like this,
This,
And this!
Some people say that Japan's most expensive museum is full of fake art but it's worth visiting it for both art lovers and beginners.  I enjoyed doing what we cannot do with real paintings.  My friends enjoyed finding paintings they know and tried to read a story from a ceiling picture of a chapel.  I guess they love art much more than I! I'm a beginner :)
Photogenic!!  Just at parking the area of the museum.
I still have many topics to share with you and lots of places to introduce but unfortunately this will be my last newsletter because I'm leaving Ichiroya.
Thank you for reading my limited newsletters.  See you when I see you somewhere!
Best wishes for your happy kimono life with Ichiroya!
Today's keyword, 'ART'
<kimono>
www.ichiroya.com
<obi>
<others>