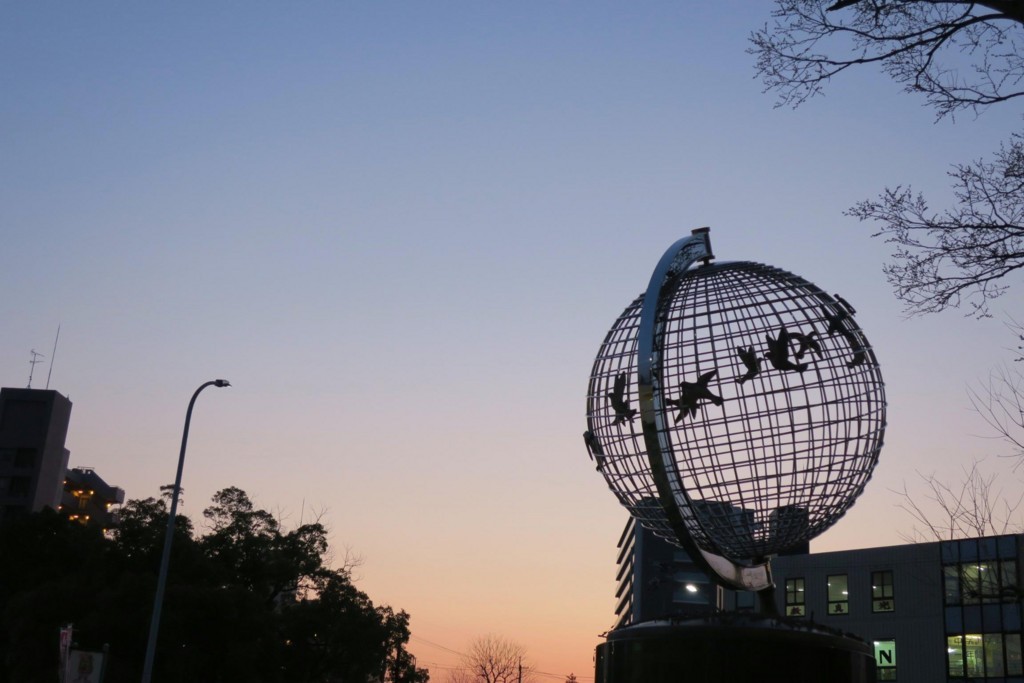 It is April.
The season of 'sakura'(cherry blossom) has passed.
The sunshine hours got longer, so the scenery in the evening was beautiful.

The other day, 'Shunki Taisai(Spring Great Festival)' was held at my shrine.
The Great Festivals are in spring and autumn.
Generally speaking, the great spring festival means to pray for good harvest, and the autumn festival means to thank good harvest.
This time, I served as a 'Maibito'(dancer).
The song that I danced this time is one of 'gagaku'(Japanese traditional dance and music), "Etenraku".
But its ancient dance is missing, and nobody knows.
So, I choreographed the original dance of 'Etentaku'.
To be honest with you, I think other shrines may get mad at my acts.

I went to Aichi Prefecture for flower viewing in kimono.
Inuyama Castle is a national treasure. It was a very beautiful place.
I also went to Sanko Inari shrine in Inuyama.
A cute heart-shaped 'ema'(wooden plaque) is dedicated.
It is popular because it is looking good on Instagram.

It was still 'Ume'(Plum blossoms) season at that time, so I saw 'Ume'(Plum blossoms) at Oogata shrine.
In present day, flower viewing means to see cherry blossoms, but it seems that it was mainstream to see 'Ume'(Plum blossoms) in Nara period.

I went to Tokugawa Garden finally.
It is a quiet and exquisite Japanese garden.
'Sakura'(cherry blossom) were beginning to bloom, so I was lucky.
I think Aichi is an area where fits kimono.
I wore Tsukesage Kimono , so I would like to introduce Tsukesage Kimono .