Mina san! Ogenki desuka?
This is Yoko writing this week's newsletter. Ohisahi buri desu.
I hope everyone is safe and keeping away from the Coronavirus! Go away!
I am thankful for mine and my children's good health, thankful for my job and being able to keep in touch with our customers!
Minasan, ganbari masho!

The views of Osaka and Kyoto have turned 100% different now.
Flights have been cancelled and there is almost no tourists coming to the cities of Kansai.
I know many of our customers have come to Japan before and know a lot
(maybe more than I know!) about Japan.
Perhaps maybe you had a plan to visit Japan this Spring to view Sakura or this summer to stroll at Fushimi Inari..
Zannen desu...
Imagine Minasan, now that all the flights are cancelled, but if you have a way to come to Japan for one day,
what would you buy or do in Japan? where would you go?
I am soooo curious! to know what do people most crave about Japan!!!???
I am grateful if you would take a minute or two to reply the below short survey!!
1) places I want to visit
2) food I want to eat
3) things I want to buy
4) if you can reach Japan through Ichiroya, what would you ask for??
We will let you know what is the most beloved and missed things about
Japan in my next newsletter!!!
Otano shimini!!
 You may already know, we have our another website `kimonotte' to sell new product based on vintage design (some are from other source). We see so many kimono and obi everyday but still we are amazed by unique and breathtaking design of old and vintage kimono and obi. They are sometimes even more novelity and look fresh after many years! Of course their graces are what we feel most of the time but so much variety of design are never boring.
However, we notice, the designs we like and the customers from abroad like are different.
Here, Japanese customers love Taisho romantic, kawaii (cute) design but you may not feel the same. What type of design do you like? Traditional and auspicious design like pine trees, kiku(chrysanthemums) or cranes? We are really curious!
If you could let us know what kind of Japanese design you like, and if you like to use them in your home, (may be you like the design as one of the home decoration thing in your house?)we will be so happy to hear that.
We have this printing machine to make product like obi, kimono, stole or accessories.
Well, most of the things are kimono-relating things but if you like these design around you with any product, we may be able to offer you:-)
Here are some examples.
Kimonotte product: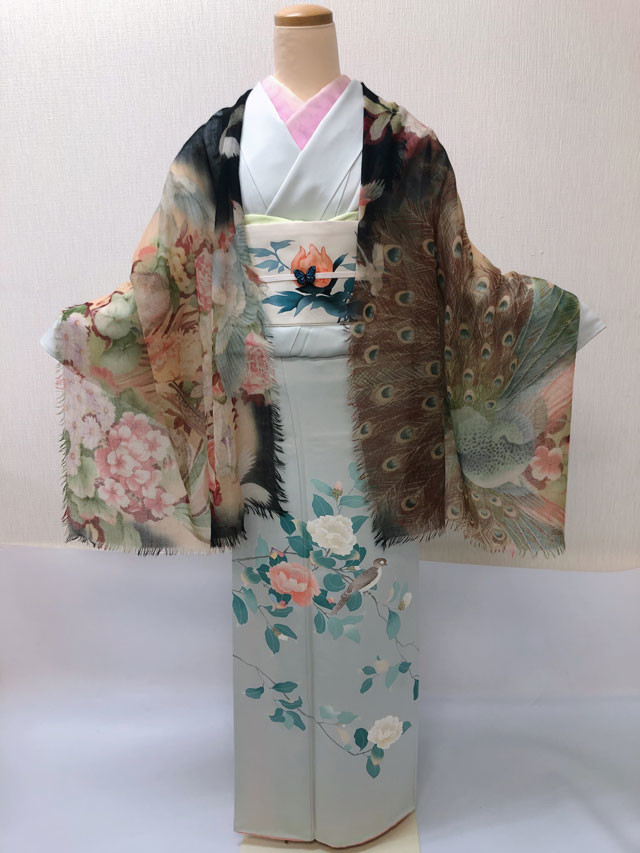 We have a lot more! You can see them in our kimonotte website.
If you find the design you like at Ichiroya website, we like to hear that too.
Here is our kimonotte website:
https://www.ichiroya.com/kimonotte/
And Ichiroya website:
If you could let us know what type of design you like and what are the things you like to have the design from kimono or obi, we are really interested to hear!
domo arigato gozaimasu for reading our newsletter.
dewar mata, see you again on the net:-)
Follow us on Instagram!!
https://www.instagram.com/kimonotteichiroya/
Ichiro & Yuka Wada
Kimono Flea Market "ICHIROYA"
http://www.ichiroya.com
e-mail: info@ichiroya.com
address: Asia-shoji Bldg.301
1841-1 Nishi 1 chome
Wakamatsu cho
Tondabayashi city
Osaka 584-0025 JAPAN
TEL&FAX ****( international number ) - 81-721-23-5446