Dear newsletter readers,
Konnichiwa, this is Mari.
In Japan, March is the graduation season.
Female college students often wear kimono and hakama(divided skirt) at
graduation ceremonies. Also, female teachers wear them.
When we see them under "Sakura"(cherry blossom) in March, we think that
spring has come!

Well, have you seen "Kabuki" (Japanese traditional play)?
Sometimes, it is very elegant. Other times, it is very dynamic.
As you may know, all the actors are male. Even a pretty princess role is played
by male in red Furisode Kimono.
http://www.kabuki-bito.jp/eng/top.html
I love classic performing arts so much. Watching Kabuki is one of my
favorit activities. There is "Kabukiza" in Tokyo where you can watch Kabuki
play regularly. In Osaka, you can watch Kabuki at Shoshikuza in Namba.
It was built in 1923 as the first European style theater in the Kansaii(West) region.
When you enter therer, the large oil painting which is titled "Shibaraku"(Just a moment), painted by Bernard Buffet welcome you. The dynamic painting
which depicts a Kabuki actor make you excited and ready to watch Kabuki!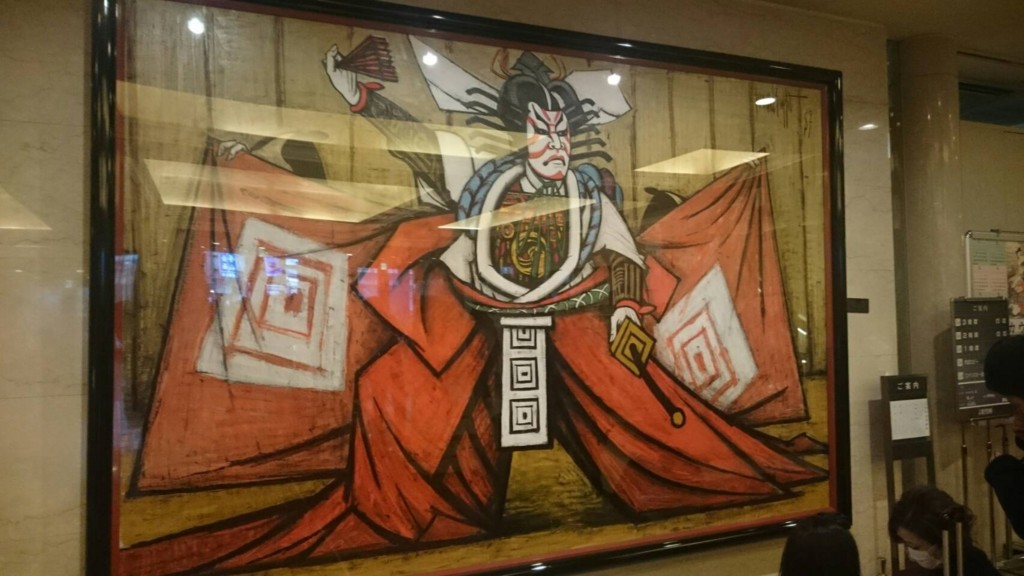 Then, when you enter the seating area, you see the orange drop curtain which has
traditional and noble flower pattern. It was woven by Kawashima Weaving Co., one of the most famous obi weavers in Kyoto. The colors of threads were Japanese
traditional ones.
This year, February Kabuki program in Osaka was "Yoshitsune Senbon Zakura"(Yoshitsune and the Thousand Cherry Trees) which is one of the threee best Kabuki programs.
https://en.wikipedia.org/wiki/Yoshitsune_Senbon_Zakura
It was a youngster performance. All the main actors are under 32 y.o. They are next generation of Kabuki actors.
I enjoyed their cheerful and dynamic acting so much. They have grace, style and energy to attract audience.
If you ever visit Japan, I highly recommend you to stop by Kabuki theaters and watch
Kabuki. You don't understand Japanese? No worry. Since the actors speak very old Japanese which was spoken in 18th century or earlier, I don't even understand
what they are saying! You can enjoy the style of play, music, dance and costume
of Kabuki even though you don't understand their language!
Actually, we carry a Kabuki costume!
http://www.ichiroya.com/item/list2/313202/